The best times to start planning your camping trips
There are many reasons why the timing when you book your camping trips can have a big effect on your holidays. Whether it's getting the specific pitch you want, being able to get a pet friendly pitch if required, or even just getting the right size pitch - timing is everything. This is why when you are booking your camping trips you always want to do this as early in the year as you can to ensure you can get the best possible pitch before it's too late!
The best time to book your camping trips are January-February, especially if you will be going camping as a family and will be needing to go during the school holidays and on weekends. You can also book camping trips during March-May, however you may need to be more flexible with dates and times when booking this late on in the year.
How to decide where to go camping
The first thing to decide is what your perfect holiday looks like, do you like a holiday by the sea with a town nearby or do you prefer somewhere surrounded by hills, fields and silence to go on hikes?
Secondly, decide whether you will be taking your furry friends or not, many campsites are pet friendly but in most cases there is an extra charge to have a pet friendly pitch.
Lastly, figure out whether you will be camping, glamping or caravanning. Then find a site which is perfect for you in your chosen area.
When to go camping
If you are trying to decide when to go camping think about whether you prefer the cold weather or the warm weather. If you prefer the cold weather the best times to go camping would be November-February. However if you prefer the warm weather for camping, the best time for camping is March-September.
Also, if you are thinking of having a family holiday with kids you will also want to consider times during the school holidays or on weekends.
Getting all your camping equipment ready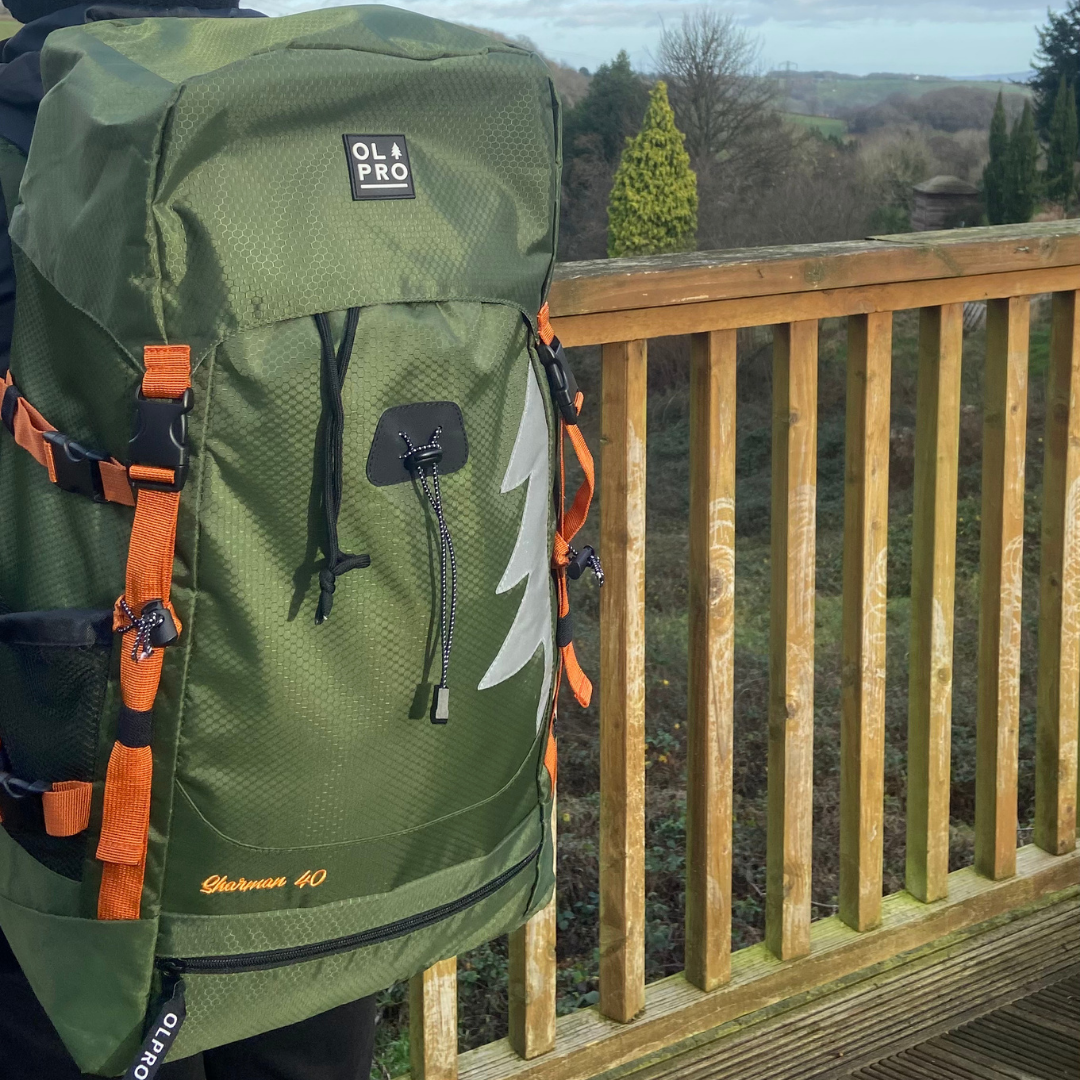 During the Winter months you should be going through your camping equipment and making note of anything damaged or broken so you can either get this fixed or repurchase the equipment in time for your camping trips.
You may want to put up your tent/awning to check for:
Any holes in groundsheet or material

Any signs of mould - This appears as black dots on the fabric and can be identified more easily by a musty smell.

Seam strains and other signs of wear and tear.

Bent pegs - There are various different types of pegs available on the OLPRO website.

Broken poles - You can purchase spare poles for your poled tents/awnings from the OLPRO shop!

Frayed guylines

If you have purchased a new tent or awning for the year practice putting this up before you take it on holiday, this is also advised so that you can check there are no faults on your tent or awning.
You will also want to pump your airbeds up as well to check there are no holes and if required you will have plenty of time to purchase a new one or get this repaired.
It is also a good idea to air your sleeping bags out for a few days, this can be done by unzipping them and letting them sit open in a warm room, this is also the perfect time to check for any damage to zips, seams and drawcords and repair the damage while you have the time.
Check your torches and lantern's batteries to ensure that they won't run out during a camping trip.
Make sure your first aid kit has everything it needs inside it and top up anything that's missing or expired.
See if your tent/awning needs reproofing, if so now is the time to do it!